A Weekend Of Inner Presence
Come Experience Why The Spiritual Masters Call Presence "The Ultimate Medicine"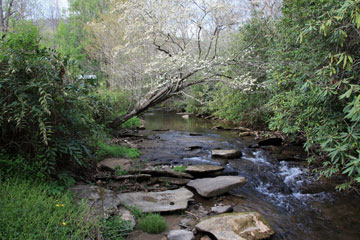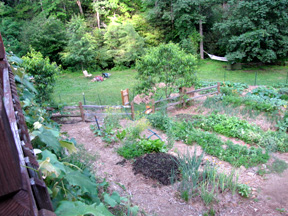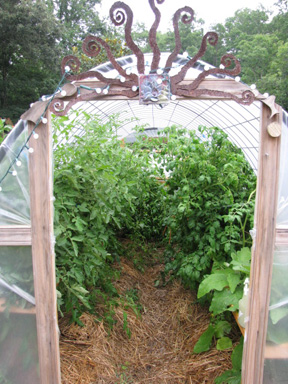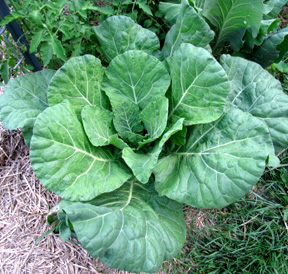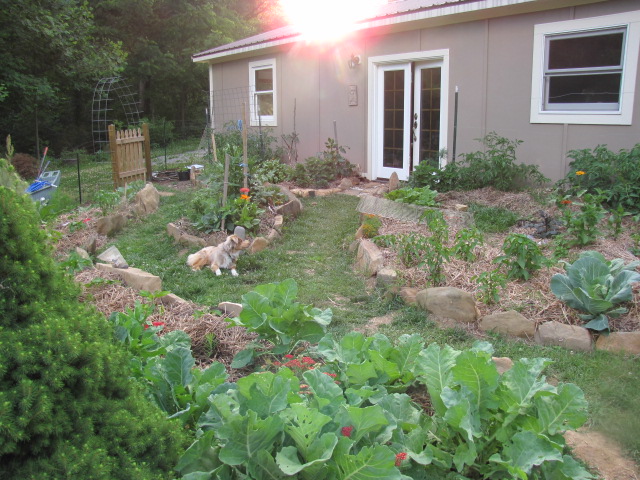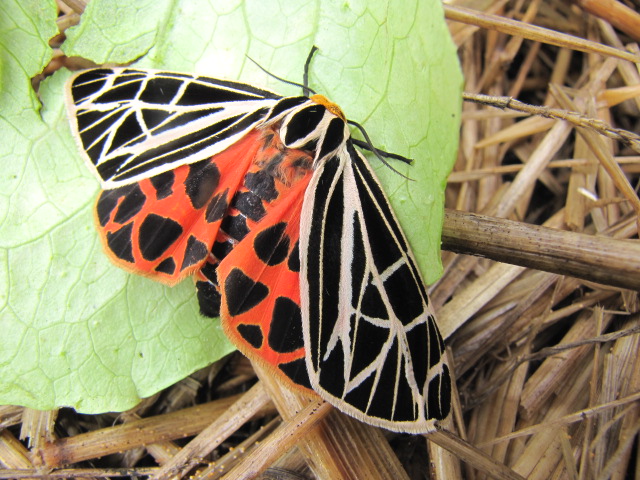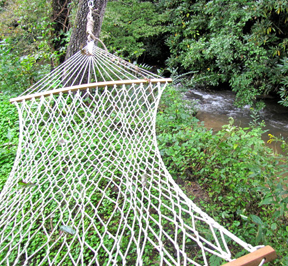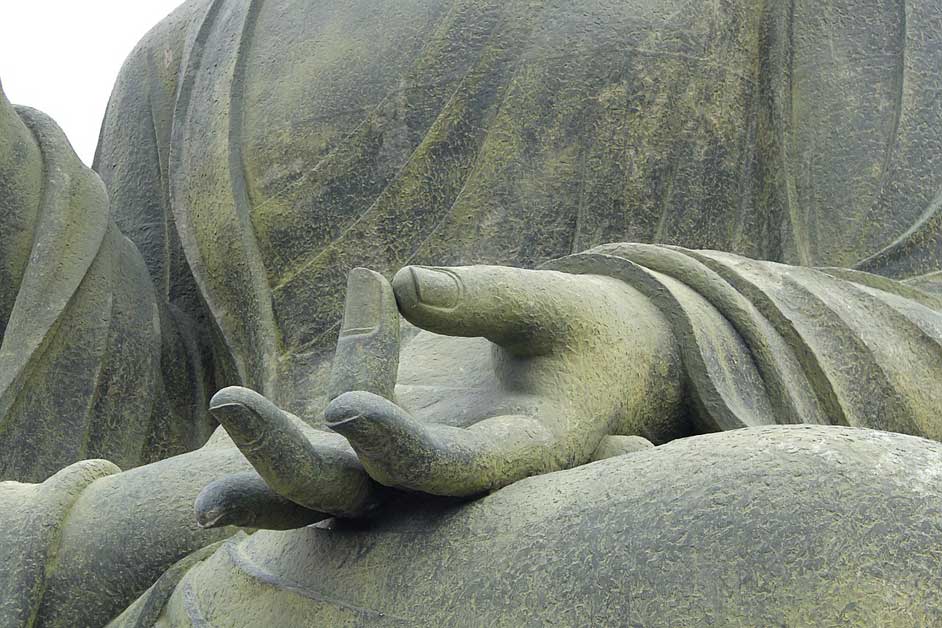 On June 23-25, 2017
Between The Confluence of Two Mountain Fed Creeks, We Will Explore This Question…
How Can We Sustain And Stabilize Our Serenity, Our Joy, Our Open-Heartedness?
We all want to sustain the serene calm feelings and have this be the cornerstone of our lives, right? To be the eye of the hurricane in these turbulent times?
We would also like our joy to be a way of life, to be the daily bread that feeds us and others?
And I would guess we all would very much want to have our hearts remain open and vulnerably connect with ourselves and others, right?
Okay, great! So what I've learned from contributing to others and my personal experiences is that simple holding a goal to be calm, joyful, and open-hearted is not enough and can have many pitfalls. I know that sounds a little odd, but let me explain.
When we hold being serene as a goal, often there is an attachment that accompanies its attainment. So when you see yourself not calm (fearful, anxious, angry, etc.), there is a tendency to create a contrived calm overtop of the non calm state.
Think of that upset person you know who tries to look and sound calm when there are signs of them being angry leaking out all over the place.
How about joy? When we're feeling sad, do we tell ourselves to cheer up and choose joy? Do we automatically deny the sad feelings because, afterall, joy is the goal? That's an inner formula for suppressing sadness, grief or other non joyous feelings.
Then there is the matter of maintaining an open heart as the goal: We can usually maintain an open heart until something painful emerges, either externally or internally, and then we shut down our hearts to protect. What do we do then? Fake an open-heartedness to stay to stay true to the goal?
Rather than holding tightly to serenity, joy and open-heartedness as ideals to be attained, we can view all three as natural byproducts that spontaneously emerge.
How does Serenity, Joy and Open-Heartedness Emerge?
They emerge when we learn to bring compassionate presence to whatever emerges that throws us off our calm, that sullies our joy or shuts down our hearts.
Bringing healing presence to inner turbulence allows serenity to re-emerge.
Bringing healing presence to whatever inside is sad or hopeless allows joy to return.
Bringing healing presence to emotional pain that puts the heart in protection mode, allows the heart to open and that sense of being connected to self and others emerges.
This Is Why The Masters Call Presence "The Ultimate Medicine"
We will take the lead of these Masters and will focus on cultivating presence during this Weekend of Inner Presence.
You are invited to join a group of like-hearted people who will gather to explore and learn Inner Presence Inquiry Work on a 1.2-acre homestead that sits comfortably at the confluence of two beautiful mountain-fed creeks.
Lush organic food gardens will feed us. The sound of the creeks will be the background music to nourish our souls. A fire circle will inspire stories that need to be told. Whether it is poetry shared, picking up a guitar, participating in a group drumming or assisting others during an Inner Presence Inquiry, we will all contribute to something powerful, unique, and memorable.
Participants often say something like…
"I'm calmer and more at ease with myself."
"I no longer get triggered by this issue that has been hounding me for years."
"This guardedness I had all my life is no longer with me. I can relax into life."
"More inner spaciousness, the activity in my life has slowed down and I don't feel compelled to stay busy all the time."
"My relationship with my spouse changed, and I was not even working on that."
"The addictive urges have fallen off."
Are you ready to take a deep dive Into Presence?
This Weekend of Inner Presence will give you many opportunities to learn and experience cultivate Presence for yourself. You will:
Experience and learn to hold presence for yourself to take into your life.
Vicariously learn by witnessing someone being expertly guided to hold presence for their self.
Have opportunities to connect deeply with yourself.
Feel the support and connection of like-hearted people in a comfortable, safe, group container.
Residential/Commuter Weekend Registration
Date: June 24th-26th 2016
Times: Friday 6-9, Sat 9-5, Sat 5-9 potluck/fire (optional) Sun 10-4.
Where: Go-With-The-Flow Retreats in Fairview, NC (Jerry and Aldona's homestead about 17 min from downtown Asheville, NC)
Cost: $350 Cost includes one organic vegetarian Dinners (Sat) and two organic vegetarian lunches from the garden (Sat, Sun).
Accommodations: There is one air conditioned Studio Guesthouse with a by the creek that includes, a queen bed, queen sofa bed, full bathroom, Kitchenette with refrigerator ($99 extra per night). Here are the pictures and amenities.
There is also an 8 x 8 Creek Hut 5 feet from the creek that has a full-size futon bed. Has electric. Also has two windows so your can hear the soothing creek. Have to use bathroom/shower from the main house. ($25 extra per night)
There are camping spots along the creek that are included in the retreat cost. All camping spots are on a first come, first serve basis.
It is not a requirement to stay here, local people can commute.
(There are also air bnb accommodations nearby.)
Limited Space: This will be a small group format with personalized attention so reserve your spot now!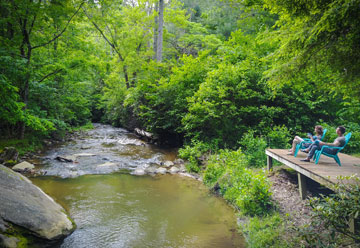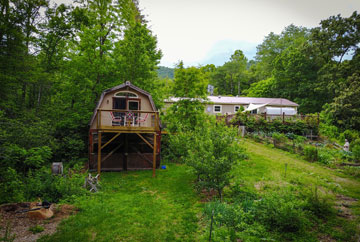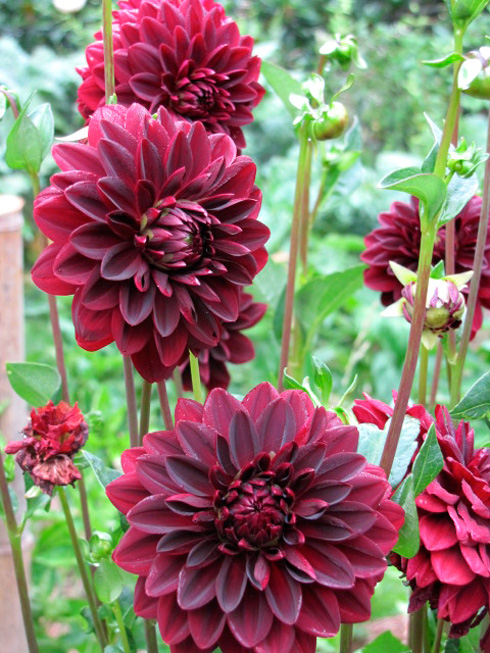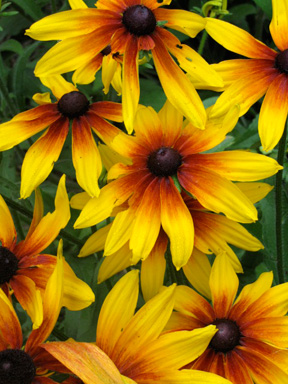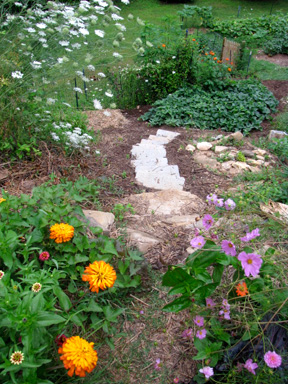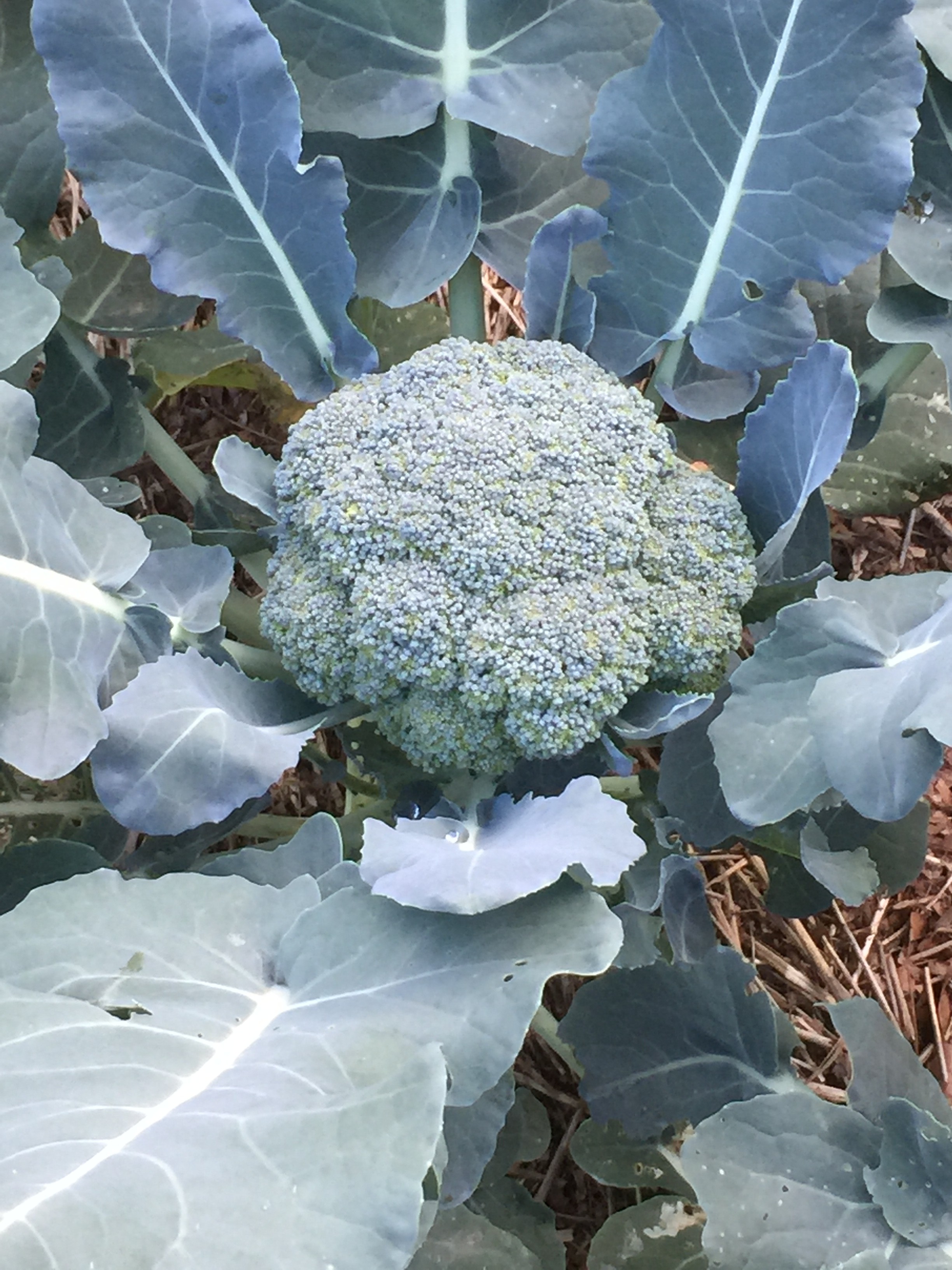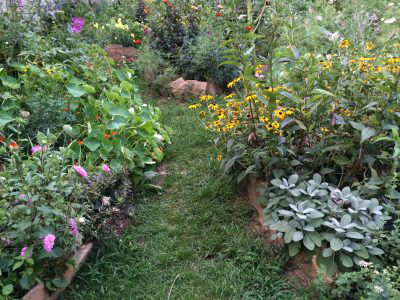 Your Facilitators For The Weekend
Jerry Donoghue is founder and developer of the Inner Presence Coaching Institute and Asheville Compassionate Communication Center. He's been teaching people compassion for 12 years. He is a highly skilled Inner Presence coach who helps people deeply connect with their inner experience in ways that support wholeness and clarity. He has painstakingly integrated the best practices of the East Wisdom traditions with depth psychology to create the Inner Presence Inquiry work. You can find out more extensive information about Jerry here.
Aldona Shea  has combined Inner Presence Coaching, Soul Focused Healing, Medical Intuition, to create her own brand of energy healing session that can change the way you look at your life.
With over ten years of experience healing people, she loves to educate and  empower her clients to get at the core of their emotional, mental and physical healing issues. Her clients report back huge changes in perspective and being able to deal with things with ease and grace that would normally send them off the deep end.
She collaborates with Clients to identify and help their energy systems integrate and heal deep unwanted patterns in a way where a new lighter energy fills their entire being at the core. Her work goes deep and is powerful. Clients discover thought patterns and beliefs systems that are currently shaping their lives. These are brought into awareness allowing Clients to easily make new and different choices, and to be aware that they have choice.
Any Questions Please Call 828-252-0538